SSIF and SUS have an ongoing collaboration with the aim of enhancing the
lives of students, organizing fitness-related events and activities together
throughout the semesters.
Check out our upcoming joint events here and reserve your spot
for free as SUS members. As SU students, all SUS members can
enjoy our usual student discount +  an extra SU-student discount on both
our popular training cards All In and Studio.
Read more about our different student discounts below.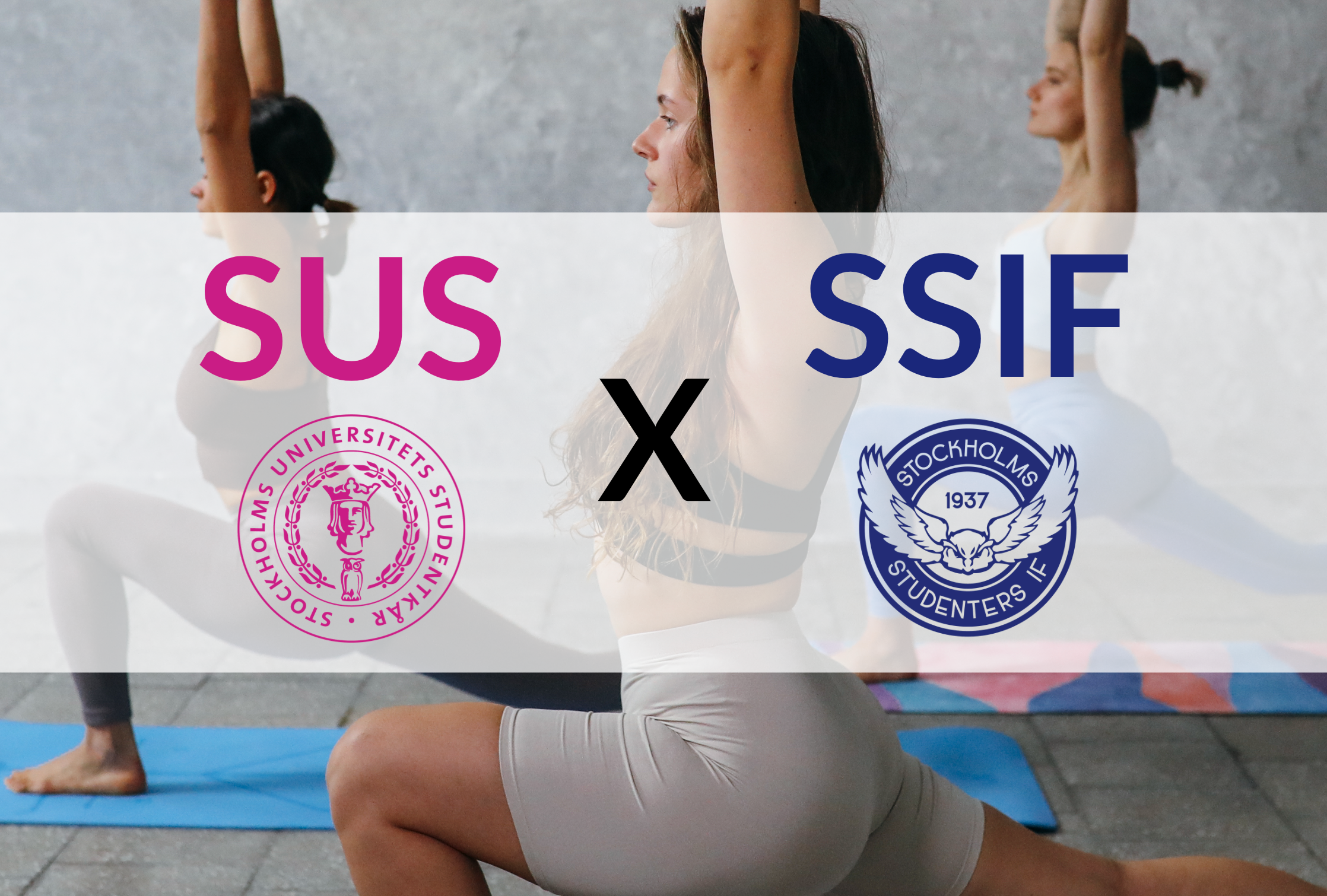 Student discount:
SSIF – Stockholm Students' sports association is, just as the name suggests,
a sports association for Stockholm students and even though everyone
over the age of 18 is welcome to train with us, student sports is our main focus.
We are strategically located close to campus and strive to be the first
choice in sports for you as a student. This means that we have heavily
discounted prices on our training cards for students in our local area.
● SU students – All students at Stockholm University who can show a valid
student ID receive a special discount on our training cards.
● Students – All students who can show a valid student ID get a student
discount on our training cards.
● Others – Pay full price.
What is SSIF All-In?
SSIF All-In is our multi-card where you choose freely every week among instructor-led sessions in over 30 sports.
With SSIF All-In you can train as much as you want and in which sport you want.
For those who are beginners there are passes at basic level and for those who have previous experience in a sport there are advanced passes at different levels.
Pickleball

SSIF

2023-06-19T14:00:53+01:00

Gymnastics

SSIF

2023-06-19T13:53:35+01:00

Les Mills Tone

SSIF

2023-06-19T13:57:04+01:00

Les Mills Core

SSIF

2023-06-19T13:55:37+01:00

BodyCombat

SSIF

2023-06-01T12:16:04+01:00

BodyBalance

SSIF

2023-06-01T12:08:33+01:00

Commercial Jazz Dance

SSIF

2023-06-01T13:39:06+01:00

Contemporary Dance

SSIF

2023-06-01T13:42:07+01:00

Volleyboll

SSIF

2023-06-19T14:07:29+01:00

Thai boxing

SSIF

2023-06-19T14:06:08+01:00

Table Tennis

SSIF

2023-06-19T14:03:01+01:00

Basketball

SSIF

2023-06-01T12:11:21+01:00